My favorite store
Dress Boston
, is kicking off the holiday season with a series of interviews. Here is the one I did with them recently.
________________________________________________________________________________________________
Interior designer Nina Farmer of
Nina Farmer Interiors
r
esides
in the Beacon Hill neighborhood of Boston with her husband Michael and their two young daughters. Nina's signature design style is rooted in a classical sensibility with touches of both modern and vintage furnishings. Her work has earned numerous honors, including features in House Beautiful and ID Boston. Nina Farmer Interiors was also recently acknowledged by Boston magazine in their Best of Boston Home 2015 issue for a stunning living room design she did.
We had the tremendous pleasure of working with Nina on the design of our Beacon Hill space last year. She is wonderful to work with -- creative, collaborative, and flexible. And in our opinion, Nina is as stylish as she is talented. Curious to know how she spends her holiday season we asked her to sit down and chat with us about her family's traditions, decorating her home for the season, and gift-giving.
What traditions do you and your family have around the holidays? "I didn't grow up celebrating Christmas, but I do now with Michael and the kids. Over the years we have established a lot of traditions that I cherish. We take the kids to the Nutcracker at the Boston Opera House every year, usually in December to get us in the spirit of the season. And, of course, we skate on Frog Pond in the Boston Common. The kids love that.
We also have a tradition of taking a weekend trip to New York City in December. We see a show, ice skate at Rockefeller, and visit the windows at Barney's and Bergdorfs. Every year they have a new theme. They are always so creative and inspiring!"
Holiday windows at Bergdorf Goodman and Barney's New York.
Do you decorate your home in a special way this time of year? "After Thanksgiving, we put up white lights in our garden in back of our house. They're so pretty that we leave them up all winter long. While I don't do a lot inside the house, we do have a tree, which we decorate together. Michael makes a special holiday cocktail [Bourbon T' Sour last year - see the recipe below] — the kids get a virgin version — and we play music and decorate. It's a lot of fun."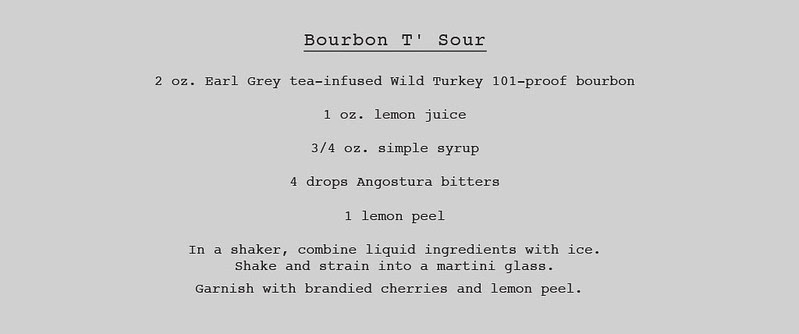 How do you decorate your tree? "We hang antique ornaments on our tree, mainly from Michael's childhood."
Do you exchange gifts with family members, friends, acquaintances? "I do, mainly with family, but also with the kids' teachers and some good friends."
Have you already selected gifts for anybody this year? If so, what do you plan to give? "To be honest, I haven't started yet!"
Are there any gifts you would love to receive this year? "Ooh, yes! There are so many!
One thing I am coveting this year are vintage bookends by designer Carl Aubock. He was an amazing designer, one of my favorites.
I always love gifts from E.R. Butler. We have a collection of Ted Muehling candlesticks, which we add to every year. It's become a tradition.
I would also love to receive the A.P.C. Mod Parka that you carry here at Dress. It's such a great coat!"
Pieces from your Gallery NF collection would make great gifts. What will you be giving, and to whom? "I always think artwork or vintage pieces make really special gifts. For my mother-in-law, I think she would love a collection of vintage pottery.
I think my daughter's teacher will love this jellyfish glass sculpture. It's unique, but also really suitable for different rooms in a home.
I love giving books as gifts, too. I think my friend will really like "In Vogue", the illustrated history of Vogue.



Vintage pottery pieces, Gallery NF Collection, available at Dress; Clear Fossilise Jellyfish Art Glass Sculpture, Gallery NF Collection, available at Dress; "In Vogue: An Illustrated History of the World's Most Famous Fashion Magazine" [Alberto Oliva, Norberto Angeletti, Anna Wintour], Gallery NF Collection, available at Dress.